Yellowstone National Park may be one of the most beautiful places in America. Dane & I decided that every American citizen should be required to visit the park at some point in their lifetime. The park is way too big to fit into one day, so we had some decisions to make about what to see. Yellowstone is shaped like a big figure 8: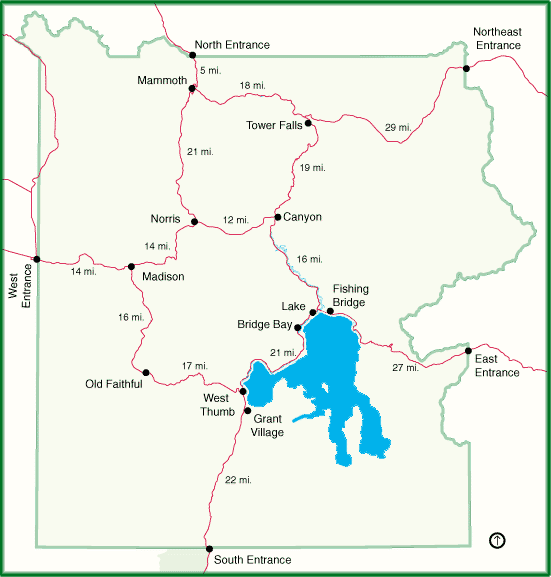 image from yellowstonenationalpark.com
We we driving from the North Entrance to the South Entrance, so we could choose which route around the figure 8 to take. To save a little time, we avoided the sites that would likely be very crowded (Old Faithful & the geysers), and drove the eastern road through the park. Not seeing some of the big name attractions gives me an excuse to come back (and this time, spend a week there). Don't get me wrong, we still saw dozens of amazing sites! So many, in fact, that I'm splitting the trip into several posts.
I didn't really know what to expect from the landscape at Yellowstone. I never really put a face to the name, so to speak, despite learning about the park many, many times in school. Yes, I knew Yellowstone National Park was in Northwest Wyoming, it's one of the largest national parks, it's the home of Old Faithful, but seeing it is a completely different experience. It's so large and diverse. There are forests, streams, waterfalls, plateaus, mountains, lakes, wildlife, geysers, sulphur pits...
Yeah, I'm definitely going back.