I've mentioned Laura Berger's adorable artwork
before
, and her Etsy shop
laurageorge
is just the gift that keeps on giving. I love her whimsical, playful style--I double dog dare you to look at these illustrations and
not
smile. We have a couple of her prints in our home (
Winter Animals
&
Holding Hands
) and I absolutely love them. I'm itching to add to my collection even more--I'll take one of each, please.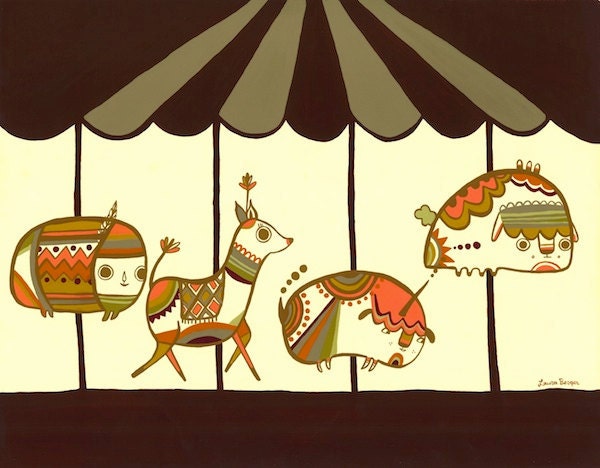 all illustrations ©laura berger 2012
I also love that Laura is from Chicago! You should check out
her blog
--she just unveiled her holiday cards and prints, and seems like a genuinely lovely person.
Happy Monday! I just want to reiterate that it is going to be in the 80's this entire week, and I am very jealous of you coat-and-scarf wearing folks right now...